How It Works
Discover
Easily discover and search sporting & recreational spaces fit for your activity. These include private and public spaces.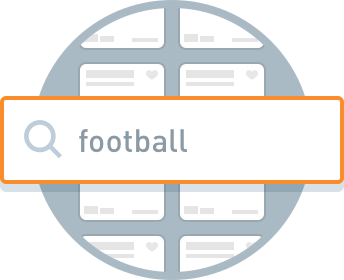 Book
Make a Booking Request.
Found something you'd like to book and feeling committed? Send a booking request along with your payment. When your booking request is accepted, payment will be safely processed, calendars will be blocked for you (to avoid double bookings) and the space is yours! You'll get notified and we'll help you get access to the space as smoothly as possible. If the venue declines, you won't get charged.

Inquire
Send an Inquiry.
Not really sure you'd like to book? Send an inquiry and as soon as the venue accepts, you get to decide to book by providing the required payment. No payment up front is required. If your inquiry is accepted, you get to decide if you'd like to book the space by submitting a payment.
If you no longer want it, simply cancel it or let it timeout. Either way, we'll notify you when the venue accepts. It's a risk free way to book.
Cancelling a confirmed booking?
We've standardized cancellations to make it simple and fair for everyone. If you cancel a confirmed booking 48 hours before the start time of the rental, you'll get a 100% refund. Otherwise, you'll be charged the full amount that was paid. Nobody likes to be stood up or cancel last minute. If the venue cancels from their end, you'll also get 100% refund. Security deposits will never be collected on cancellations.